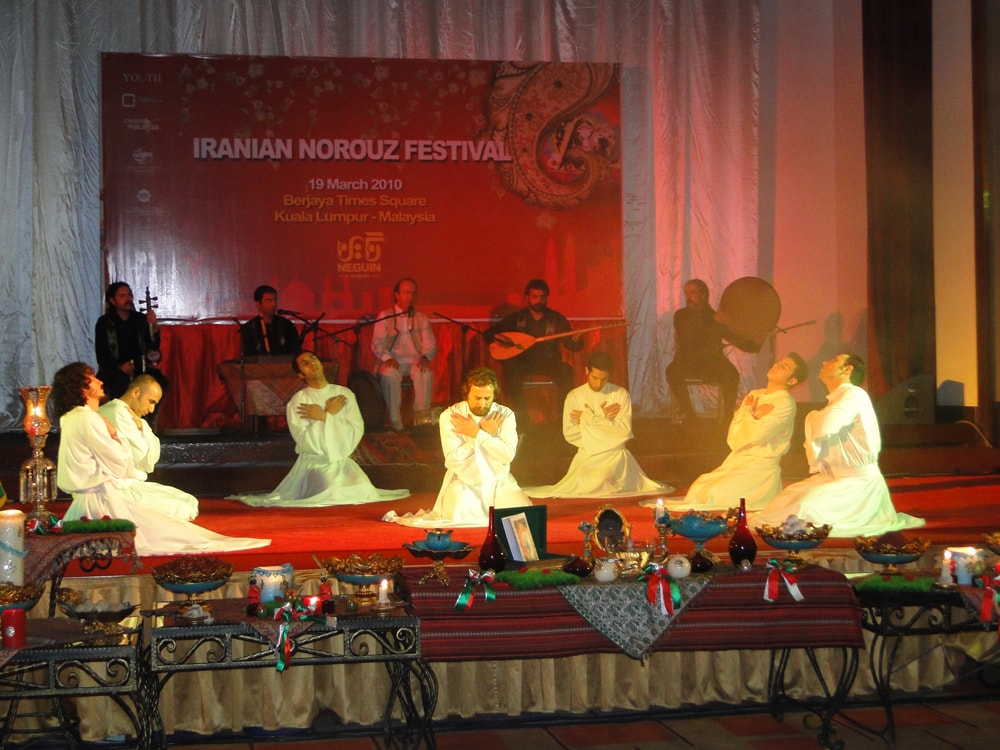 1989 witnessed the birth of NEGUIN COMPANY SDN. BHD., a pioneer producer and art distributor of Middle-Eastern programs in Malaysia that now needs no introduction. Through dedication and success, Neguin Company Sdn. Bhd. rises to meet new challenges by continuing to be a competent source for all Middle-Eastern content and culture, ensuring quality and variety for the most discerning audience, gaining increased momentum and strength in raising the standards of the local TV & Film industry, fostering international relations between Malaysia and Middle East, thus reinforcing our continuous goal of being "artistic ambassadors…"
Film Distribution
TV Programs & Film Distribution Since its inception, Neguin Company Sdn. Bhd. has steadily made its presence felt in TV and film market both local and within the Asia-Pacific region. It continues to expand despite the volatile nature of the industry. As a pioneer in its own right, Neguin Co. offers broadcasters, cinema operators, home video distributors a wide Middle-Eastern selection of films, children's programs & animation, TV programs, documentaries and music. Based upon the evaluation of our client's needs, our dedicated distribution and acquisition managers will recommend both new and old programs from our well stocked in-house library consisting of more than 800 hours of programming and up-to-date programs from time to time in our library list. Majority of our programs are in Arabic, Persian and Turkish languages with English subtitles. Neguin Company also takes in request of programs that are not listed in our library. Listening to our client and understanding the profile of their market is an essential part of the evaluation process. Our professional team sincerely cares about helping our clients fulfill their audiences' needs by looking at the "big picture". Only by doing so, Neguin Company continues to promote Middle-Eastern content to new territory.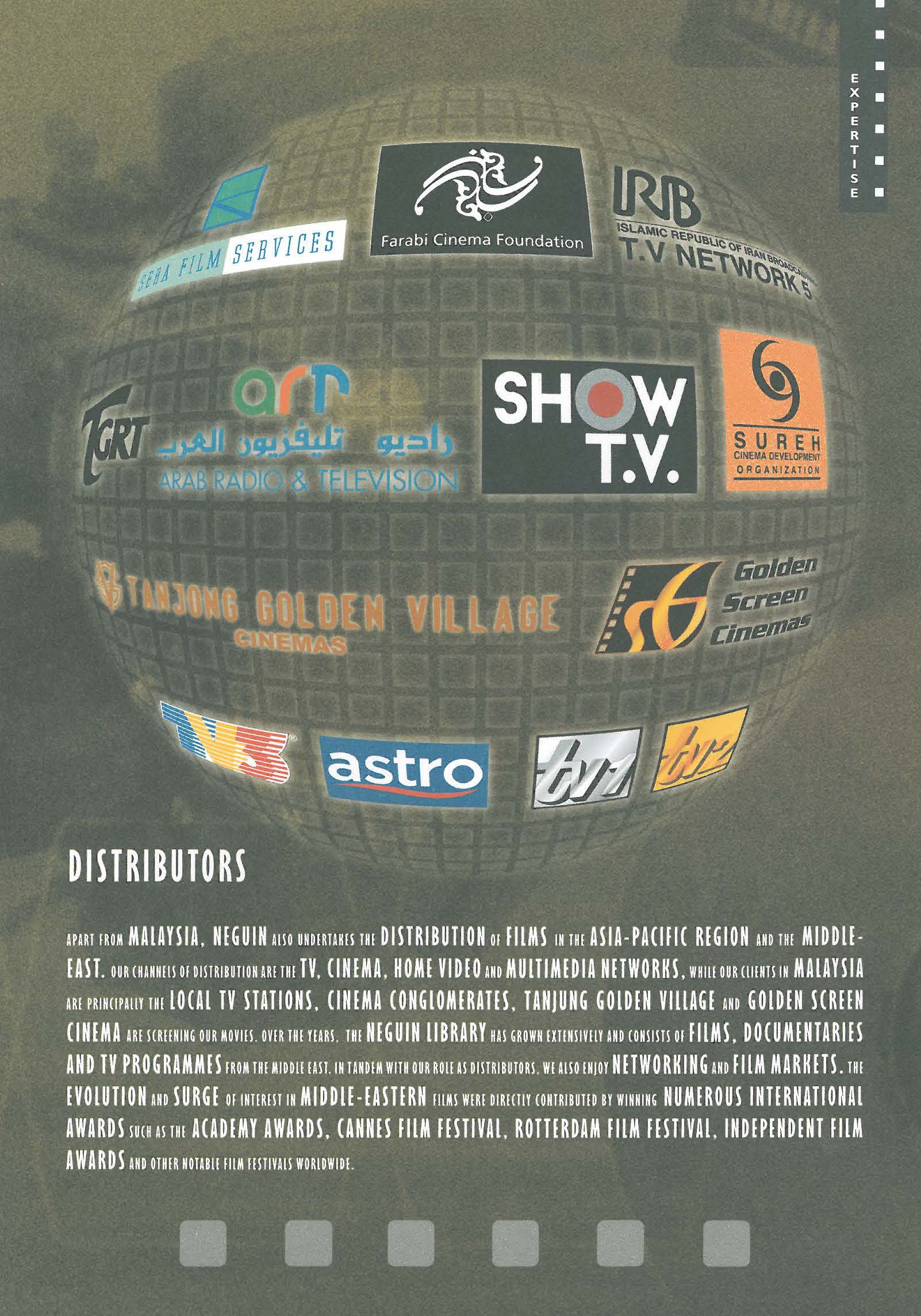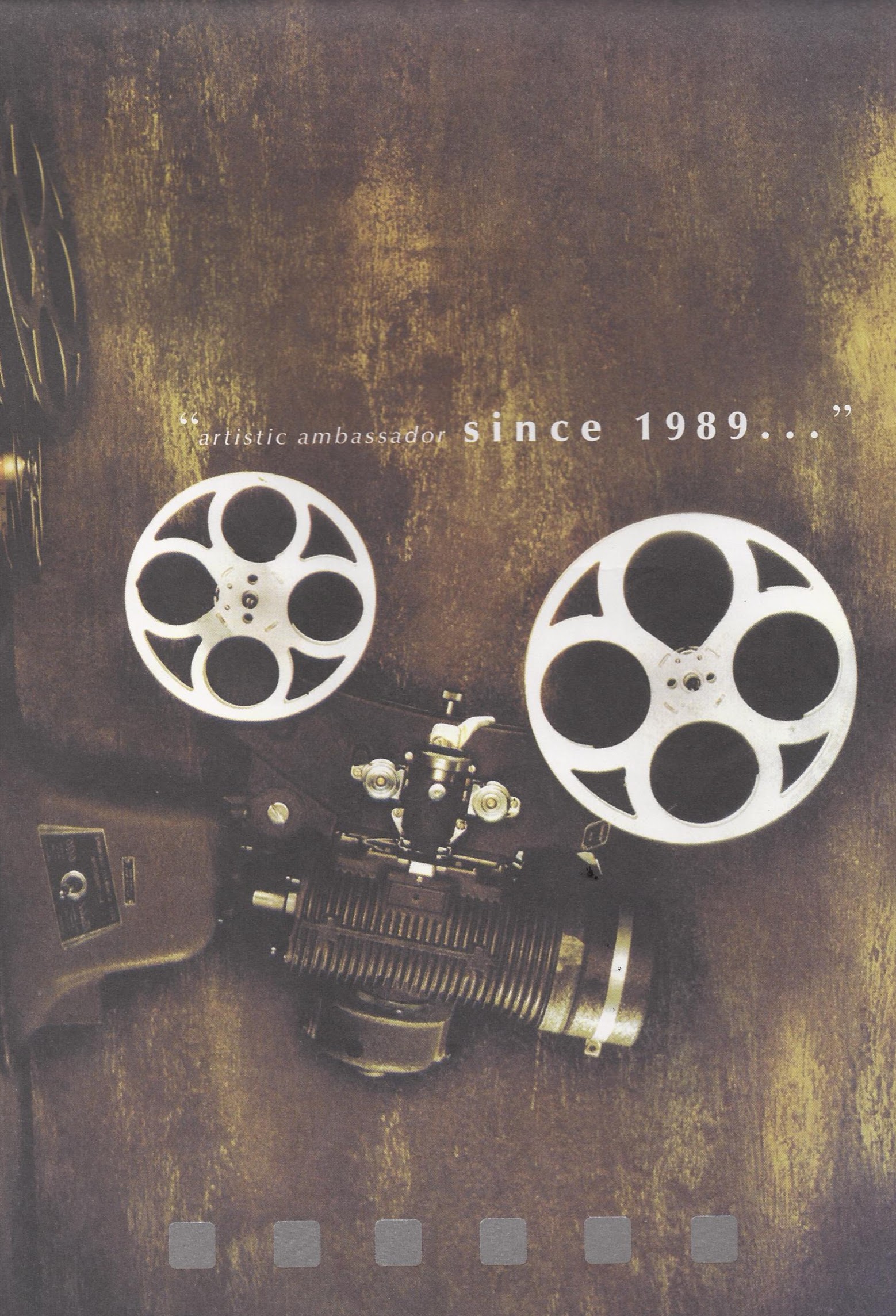 Neguin has been actively involved in movie and TV production since 1989, hence interested in making joint-venture cooperation in cinematic or TV productions. In the line of production, Neguin has been able to produce more than 3000 minutes of quality TV shows per year between 1989 and 2000. "HIVA", a film that was directed by Rasoul Molla Gholipour, has been the best film in Fajr Film Festival in 1998. TV series "Tales of the River" directed by Kamal Tabrizi, was the first co-production of Iran and Malaysia in 1999 and moreover, documentary and fiction films are some production films of the company in this field. The company is able to extend its expertise and technical supports to cooperate and execute any category pictorial production and co-production in Malaysia, Singapore, Indonesia, Thailand, Emirates, Turkey, Syria, Egypt and Iran. The company is also pleased to provide any technical advice on TV or feature film projects to meet all technical demands. Clients may as well seek any professional guidance from our experienced overseers in:
Advice
Co-operating
Co-organizing
Entire execution
Feasible studies
Financial studies
Legal consultancy
Obtaining government permissions for film production
Scheduling for film production.
Through dedication and success, Neguin Company Sdn. Bhd. rises to meet new challenges by continuing to be a competent source for all Middle-Eastern content and culture, ensuring quality and variety for the most discerning audience, gaining increased momentum and strength in raising the standards of the local TV & film industry, fostering international relations between Malaysia and Middle East, thus reinforcing the continues goal of being "artistic ambassadors…".  
Some Past Projects
The Film Festival in Amman and Canada, 1989
The Iranian Musical Festival in Europe and North America, 1990 and 1996
The Arts and Culture Tour in Saudi Arabia, UAE, Lebanon, Jordan, Turkey and Egypt, 1990- 1998
The Penang Film Festival, Malaysia, 1997
The Tehran Film Market, Iran, 1996 – 1998
The Iranian Film Festival "AN IRANIAN EXPRESSION" , Kuala Lumpur, Malaysia, 2000
The Kuala Lumpur Film Festival, Malaysia, 2003
The 1st Malaysia International TV & Film Market, Conference and Showcase – TEMASYA 2003, Kuala Lumpur, Malaysia, 2003, 2004
Exclusive Iran Film Week in Malaysia "Norouz Impression"- March 2008
Norouz Festival in Kuala Lumpur- with 8 performances including traditional dancing from Iran- Kuala Lumpur, Malaysia- March 2010