Development & Construction
Development, construction, interior fit out and implementation of joint projects, building managements (BMS) Inter related trade of goods and services especially in stone and ceramic.
Neguin Ara Asia began its activities with the development and construction of "Ekbatan Entertainment Complex".
"Ekbatan Entertainment Complex" is one of the largest real estate developments in Tehran, Iran. Designed as an integrated mixed-use development, it will ultimately provide more than 3,500,000 sq. ft. (350,000 sq. meters) of commercial, retail, hotel and entertainment facilities within a beautifully landscaped park setting.
"Ekbatan Entertainment Complex" includes one of the largest shopping centers known as Tehran Mega Mall or "Bozorg Bazar" in West of Tehran.The Joint Venture is a cooperation between Tehran Municipality from Iran (51%) and Neguin (49%).
The project cost estimated at USD 135 million and the development of the project is in 3 phases whereby its phase 1 has started to operate recently.
Ekbatan Hotel & Office Tower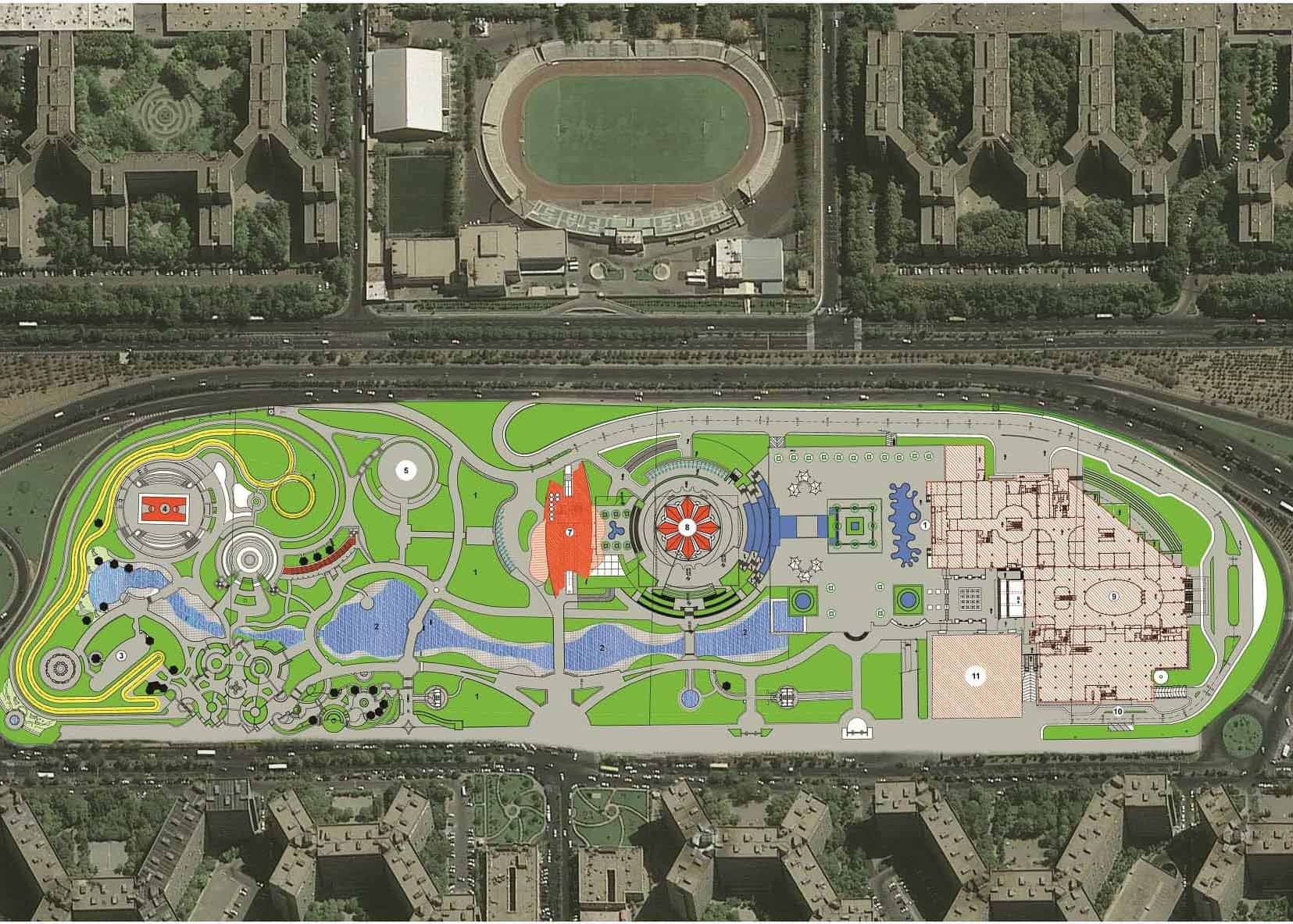 Project Management and Designing
"PDM Asia Pacific Sdn.Bhd." has been established on 2009 in Malaysia and expanding construction industry and specialized in project implementation by close relationship in Australian and Malaysian designer. This company is already the project manager and designer of some project such as Jelatik Mixed-Development Project, The Durban International and Convention Centre, The Big Dutchman Project and Thrifty Refurbishment in Malaysia.
Building Management System
Building Management System is monitored and controlled by Building Automation System (BAS) with the capability of linking to Building Management System to provide better services for retailers and shoppers.